Stir Fried Basil Konjac Noodle with Minced Pork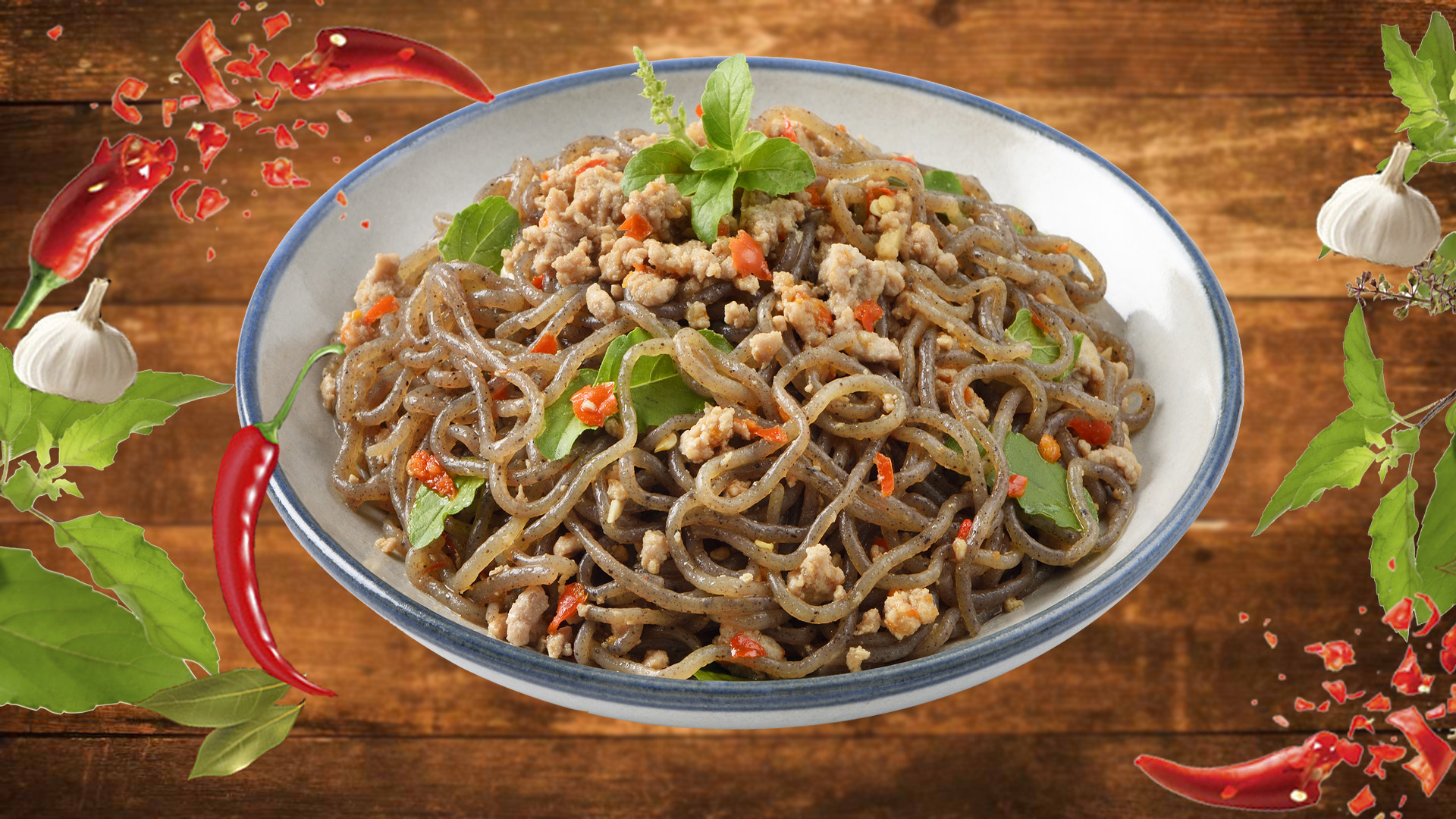 Easy tips, do it anytime
No Matter waht meal, it's easy to make with the menu
ingredients
Steamed konjac
Pork chop
Paprika
Garlic
Basil
Fish sauce
Granulated sugar
Oyster sauce
Dark Soy Sauce
Vegetable oil
Broth

100  grams
70  grams
5  grams
1  head
1  stick
1  ช้อนชา
1/2  teaspoon
1  teaspoon
( Put a little )
1  tablespoon
1  tablespoon

How to do
1. Add vegetable oil over medium heat, add crushed garlic and chili.
2. Stir until fragrant, add minced pork stir well.
3. Add all the ingredients stir until cooked well.
4. Put the konjac on stir fry with high heat to combine.
5. Followed by basil leaves, stir until fragrant and serve.