Konjac Rice Noodles with Chicken Green Curry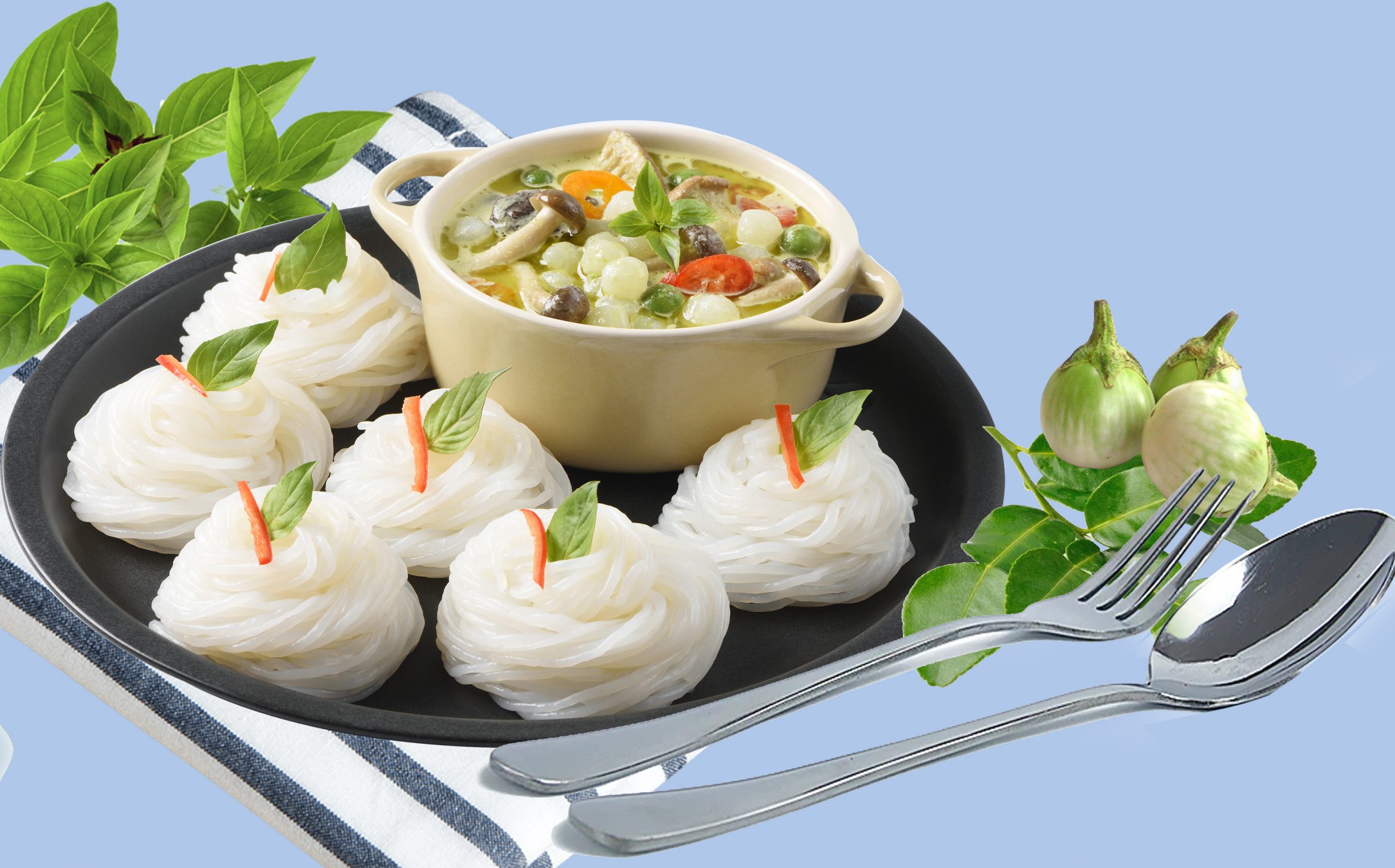 Easy tips, do it anytime
No Matter waht meal, it's easy to make with the menu
ingredients
Steamed konjac
Konjac
Chicken
Seeda Tomato
Thai Eggplant
Turkey Berry
Kaffir lime leaves
Basil
Red pepper
Water
Fresh milk
Good fish sauce
Palm sugar
Green Curry Paste
Vegetable oil

250 grams
50 grams
200 grams
4 balls
2 balls
1 bunch
2-3 leaves
1 branch
1 tablet
1 1/2 cups
1 cup
1 teaspoon
1 teaspoon
1 tablespoons
1 teaspoon

How to do
1. Stir-fry curry paste with vegetable oil over low heat.
2. Add chicken, konjac, seaweed balls and stir-fry with curry paste. Until fragrant yellow curry paste
3. Add water, accelerate the heat over medium power until it boils. Then add eggplant, kaffir lime leaves and red chili.
4. Let it simmer for about 1 minute. Add the eggplant to black followed by fresh milk, season with fish sauce, palm sugar, stir well and add basil leaves.
5. Lift down and serve with the prepared konjac lines.